ULTRASONIC TOOTH CLEANER,Portable and Rechargeable
Ultrasonic Tooth Cleaner can get rid of tooth impurities in one easy step! Eliminate plaque buildup, smog residue or even dental calculus! This tooth Cleaner comes with ultrasonic vibration and five-speed strength adjustment.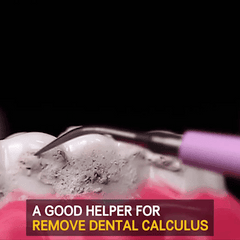 Main Features - 
RESTORE A HEALTHY, WHITE SMILE – This electric dental calculus remover is designed to help scrape away plaque and tartar buildup, along with discoloration including coffee & wine stains, to give you a cleaner, healthier, whiter-looking smile you can be proud of.
RECHARGEABLE, HANDHELD DESIGN – Easy to use in the bathroom or on holiday this portable teeth cleaner and tarter remover for teeth is lightweight with an ergonomic body design for ease of use and comfort. It helps supplement regular flossing and the use of mouthwash for 24/7 teeth cleaning support helping make those annual visits to the dentist short and less frequent.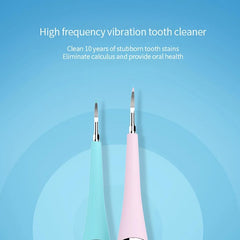 REDUCE BAD BREATH AND ODORS – Keeping your teeth clean with a tarter remover can help reduce odors and improve the quality of your breath. This is especially important if you want to make a strong first impression.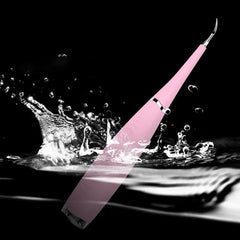 EASY TO CLEAN AND REUSABLE – Each dental calculus remover features a waterproof silicone body for use in the bathroom or wet areas, as well as an alloy steel plaque remover tip that's durable, safe on your tooth enamel and gum line.
Specification:
Material: silicone + plastic
Product size: 183.6*30*22.3mm
Product weight: 53g
Rated voltage: 3.7V
Rated current: 200 mA
Standby current: ≤20ua
Charging time: less than 2 hours