Multi-functional Microfiber Scrubber Cleaner, Window Cleaner Kit
The Multi-functional Microfiber Cleaner Kit is a 2-in-1 tool that combines both a sweeper cleaner and a corner/dust cleaner. There's no need to switch attachments to get the job done because of the 2-way-holder. It cleans windows effectively, but gently, for streak-free results.
Main Feautures -
Microfiber Sleeve - It is machine washable and has reinforced stitching for increased durability.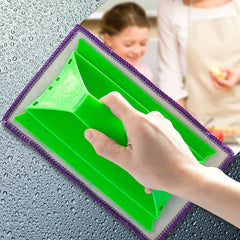 2-in-1 Tool - Eliminates the need to change attachments for faster, more efficient cleaning.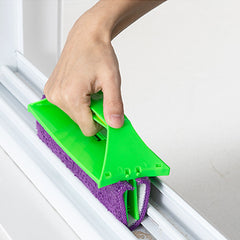 DOUBLE-SIDED BRUSH - Double-sided brush removes dust from both sides of the fan blades at once. Can also be used as a dust mop or duster for hard to reach spots.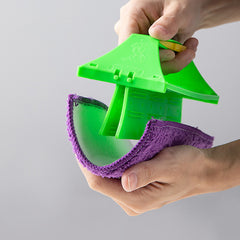 MAKE WORK EASIER - You'll love the microfiber head that cleans a large area with every pass. Featuring innovative split fiber technology, it becomes electrostatically charged as you use it, attracting dust, pollen and hairs with ease.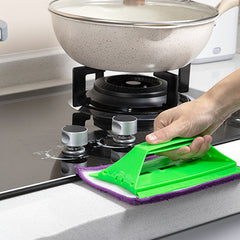 Lightweight and Easy to Store - Compact body allows you to store it anywhere you want easily.
Package Includes -
Microfiber Sweeper x1
2-in-1 Folable Holder x1