2-in-1 Bug Zapper Light
Protect you and your lovely family away from annoying bugs! This light allows you to enjoy your home insect free, while providing you with energy efficient, adaptable lighting for you home!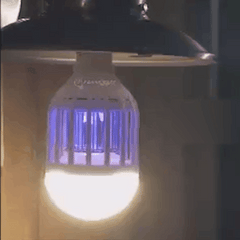 The led light illuminates your home, while the blue light attracts flying insects into the bug-zapping grid zapping them in seconds.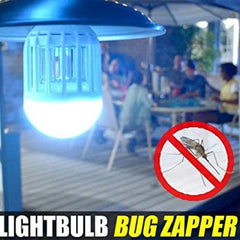 It brings you the ultimate solution to protect you and your loved ones from pesky insects 1 cleaning brush included.
MAIN FEATURES -
SAFETY -

The electronic mosquito trap lures and kills annoying insects through light-wave. Nontoxic and chemical-free, healthier and safer than bug repellent spray. This product is non-chemical volatilization principle, so can't take effect immediately like mosquito-repellent incense. Please use it patiently!
Protection - rid buzzing, stinging pests with our LED light/bug zapping combination.
BRIGHT - Soft white bulbs(110V) allow adequate lighting for family rooms, patios, decks & entire home.
EASY TO OPERATE - The mosquito killer fits in E27 110V light bulb sockets. No extra wires or plug needed. Just install it as a normal light bulb.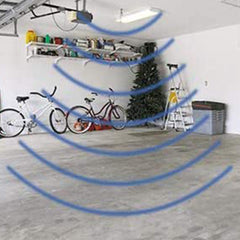 2 IN 1 LIGHT BULB - The LED light and bug zapper are designed into one light bulb has 2 different lighting modes-----Bug zapper& Lighting/ Bug zapper only.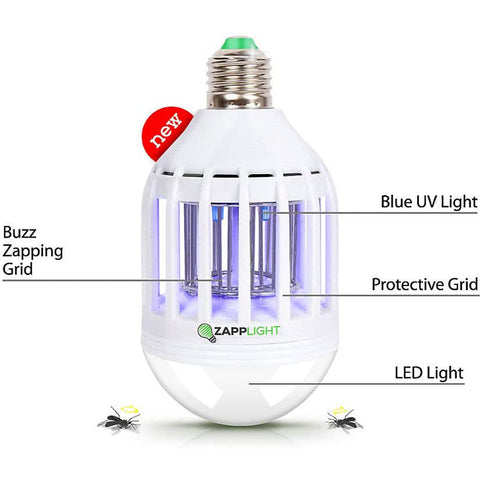 SATISFACTION GUARANTEED - Our primary goal is for you to be 100% satisfied with your purchase. Therefore, we gladly provide you with a one year warranty. Risk free purchase, buy with confidence!
Package Includes -
2-in-1 Bug Zapper Light x1